Regular price
Sale price
$8.99 USD
Unit price
per
Sale
Sold out
Quartz, Cracked Agate and Leaf Jasper stones. The stones are approximately 8 mm. The bracelets are made from 1mm thick, waxed cotton cord. The bracelet is adjustable with a sliding knot and will fit any wrist, big or small.
Quartz has long been used in healing practices and it is said to have powerful energy that can be harnessed for good. It can help balance the body's energetic system, relax the mind and spirit, as well as provide clarity and focus. Quartz helps to bring the energies of the universe into one's life, allowing for more positive energy to flow into the body and mind.
Cracked agate is another powerful healing stone that has been used for centuries in various healing practices. It helps to open up the heart chakra, allowing us to be more open-minded and receptive to new ideas. This makes it ideal for those who want to explore new paths or break through old patterns of thinking. Additionally, cracked agate can provide protection from negative energy and is known to protect against illness and disease.
Leaf jasper, also known as "the stone of life", is another powerful healing crystal that has been used in various cultures for centuries. It is believed to bring balance into one's life by helping people overcome their fears and anxieties. It is said to be able to bring healing and protection, as well as aid in emotional and spiritual growth. Leaf jasper can also help to clear the mind of negative thoughts, allowing one to focus on the positive aspects of life.
All three stones are powerful healing tools that can be used alone or combined with other crystals for even greater effect. They can provide comfort and solace during times of confusion and doubt, as well as open up pathways to improved health, balance, and spiritual growth. With the right knowledge and guidance, crystals such as quartz, cracked agate and leaf jasper can be used to bring a person back into alignment with the Universe.
Share
View full details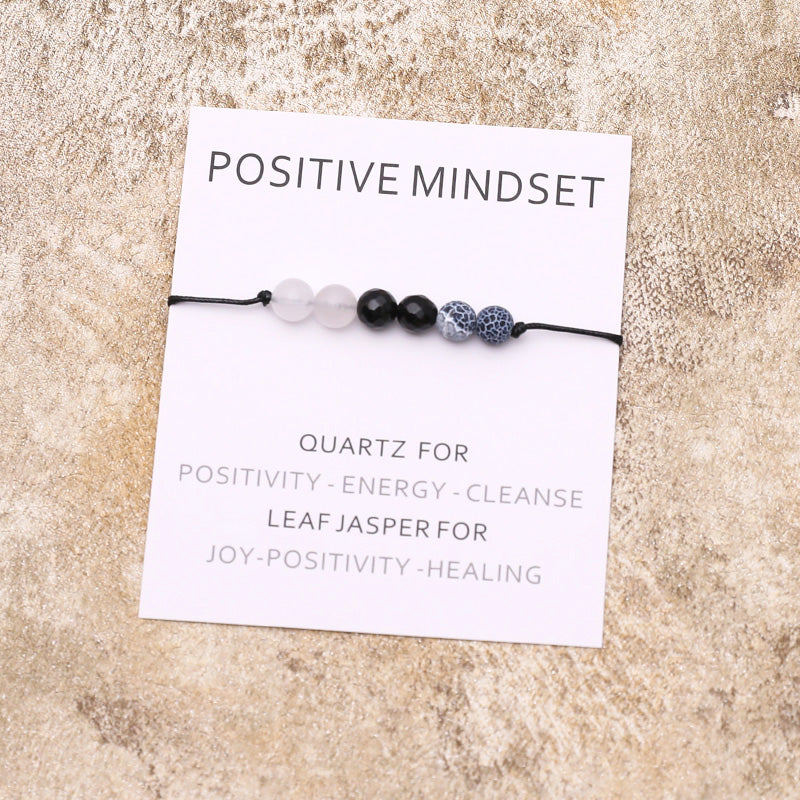 Shipping

Most orders arrive within 7 to 10 days of the order being placed (within United States).
Canada, Australia and the UK are also usually 7 to 10 days but can occasionally take longer.

Returns

We pack our mugs securely to ensure a safe delivery, but rest assured, if a mug does arrive broken from transit, we will always replace it free of charge. (just send us a quick photo of the broken mug).