Regular price
Sale price
$8.99 USD
Unit price
per
Sale
Sold out
"Put on this jewelry and make a wish. When that chain has worn through, legend says your wish will come true."
The blue resin evil eye stone is approximately 8 mm in size. The adjustable bracelet is a 1 mm wax cord. 
The origin of the blue evil eye is shrouded in mystery. It has been used for centuries as a symbol of protection and warding off bad luck, but its exact origins remain unknown. Many cultures have associated the blue color with protection from negative energy, and it is believed that this color was chosen to create charm beads to ward off the "evil eye" or negative energy from others.
Some believe that the tradition originated in Greece many centuries ago, and the blue evil eye jewelry is still a popular piece of jewelry for Greek people today. In Turkish culture, the Nazar Boncuk ("evil eye bead") is commonly seen as a decorative element on clothing, homes and businesses. It is believed that if the beaded "evil eye" is seen, it will ward off any negative energy directed towards the wearer or surrounding space.
The blue evil eye can also be found in other cultures such as Egypt, Judaism and even Christianity. In each culture, the meaning behind wearing this type of jewelry has been slightly different but all point back to its symbolism of protection from bad luck and negative energy. While it is still unknown where the tradition of wearing the blue evil eye comes from, its popularity continues to spread and remains an important symbol in many cultures around the world today.
Share
View full details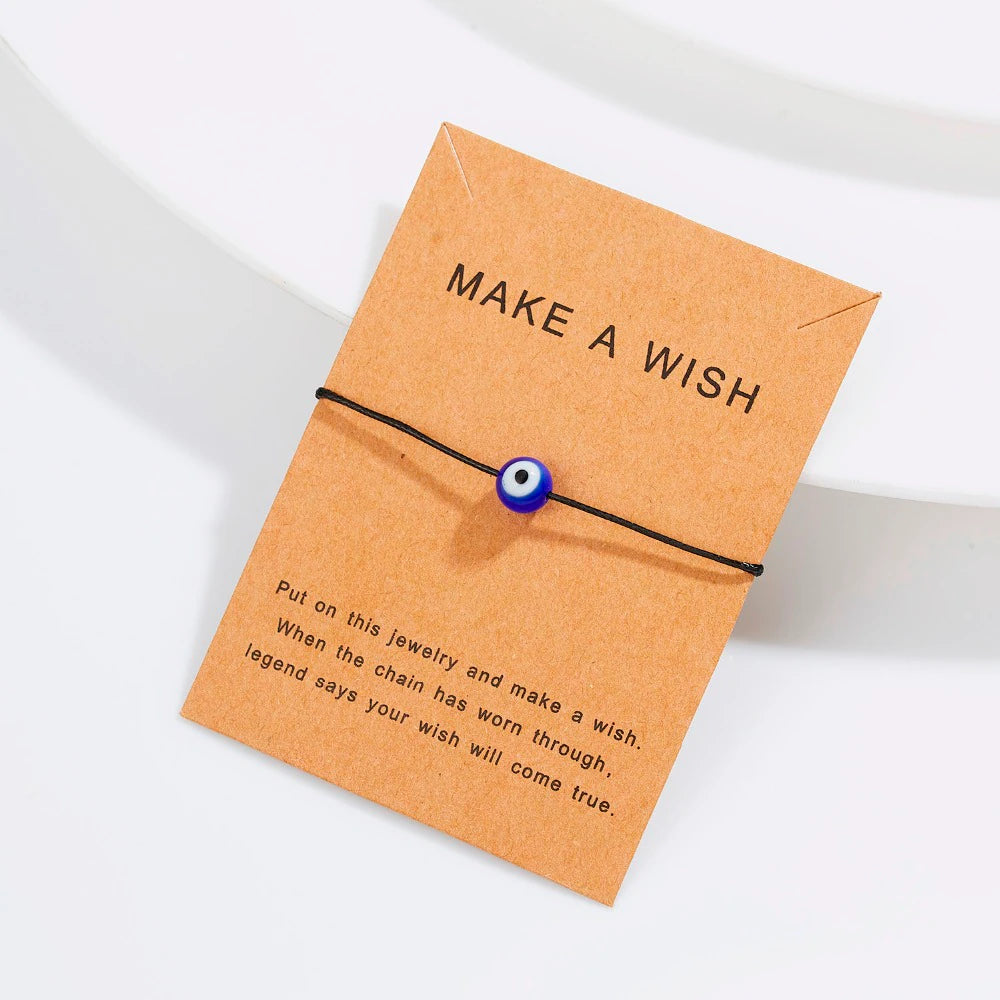 Shipping

Most orders arrive within 7 to 10 days of the order being placed (within United States).
Canada, Australia and the UK are also usually 7 to 10 days but can occasionally take longer.

Returns

We pack our mugs securely to ensure a safe delivery, but rest assured, if a mug does arrive broken from transit, we will always replace it free of charge. (just send us a quick photo of the broken mug).