Regular price
Sale price
$11.99 USD
Unit price
per
Sale
Sold out
Beautiful Cross bracelet with yellow tiger eye and agate 8mm beds. The bracelet can be worn by small or big wrist due to its elastic band. 
Tiger eye is a type of quartz with golden, brown and black bands that can be used for healing. It is believed to have the power to heal physical and emotional pain caused by stress, anxiety or overwork. Tiger eye can also help you to connect with your inner strength and clarity, offering motivation and insight when making important decisions.
When worn or held close to the body, it is believed to bring balance and grounding. It can be used to help support self-confidence and encourage positive thinking. As a stone of protection, tiger eye can be very beneficial when facing challenging situations as it helps one stay firm and centered. In addition, its soothing energy brings calmness during times of emotional turmoil or confusion.
Black agate is a member of the quartz family that is found in volcanic rocks. It has been used for centuries to bring balance and harmony to its wearer. It is known for its healing properties and calming energy, which can be beneficial for those suffering from anxiety or stress. Black agate can help enhance creativity and open one up to new possibilities while shielding them from negative energies. It can also help bring about clarity and insight, allowing one to make better decisions that are beneficial in the long run. As a powerful protection stone, it is known for its ability to absorb negative energy and turn it into positive energy. Additionally, black agate is believed to strengthen one's connection with their higher self and intuition. It encourages inner strength and confidence while helping to dissolve fear and doubt. With its grounding energy, black agate can help bring about a sense of stability in life and keep one grounded in times of change. Overall, this beautiful stone can bring balance and harmony into any situation.
By wearing black agate on a regular basis, you may be able to experience the full range of healing properties that it has to offer. When kept close to the body, it can help increase one's physical, mental, and emotional well-being. It is believed that black agate can help protect against negative energy while promoting positive thoughts and vibes. Additionally, its calming effects may be beneficial for those who suffer from anxiety or stress. Wearing this powerful stone may also provide clarity and insight into life's challenges, as well as helping to increase intuition and strengthen one's connection with their higher self.
Share
View full details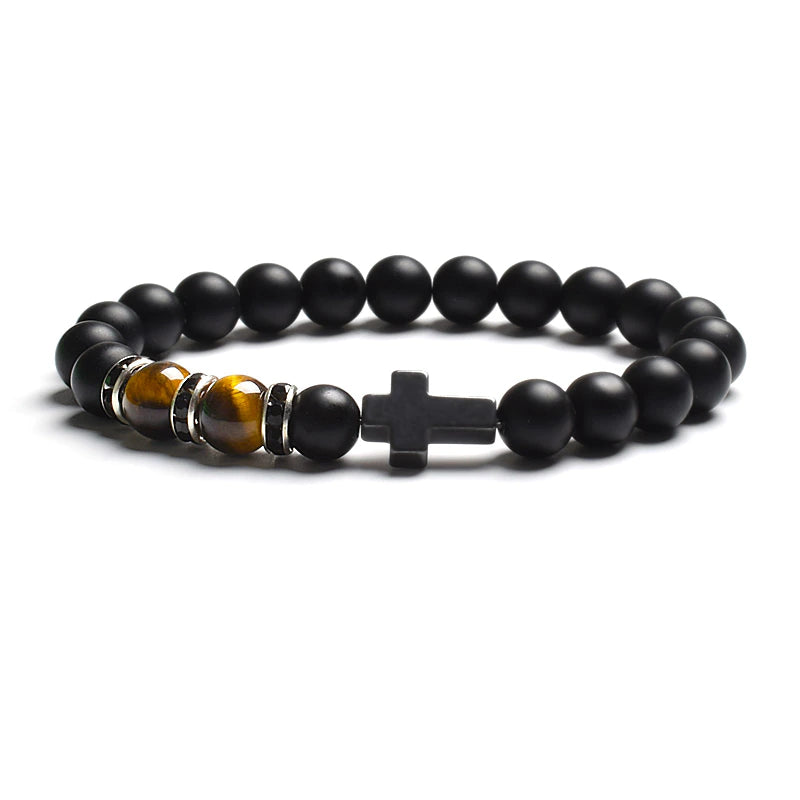 Shipping

Most orders arrive within 7 to 10 days of the order being placed (within United States).
Canada, Australia and the UK are also usually 7 to 10 days but can occasionally take longer.

Returns

We pack our mugs securely to ensure a safe delivery, but rest assured, if a mug does arrive broken from transit, we will always replace it free of charge. (just send us a quick photo of the broken mug).