Regular price
Sale price
$8.99 USD
Unit price
per
Sale
Sold out
This bracelet from Amazonite and Agate, which are all crystals that are known to help with feelings of clarity and positivity. The bracelets are made from 1mm thick, waxed cotton cord. The bracelet is adjustable with a sliding knot and will fit any wrist, big or small. The stones are 8 mm in size.
Amazonite and Agate are two healing crystals known for their powerful health benefits. Amazonite, also called the "Stone of Courage and Truth" is a calming stone that helps to reduce stress and anxiety while promoting truthfulness in communication. It is believed to balance energy levels, strengthen intuition, and foster compassion and understanding between individuals. Agate has been used in folk medicine for centuries and is known as the "protector of health". It balances yin & yang energies, helps to increase mental agility, and encourages emotional stability.
Amazonite has many healing properties that can help a wide range of physical issues such as stress, emotional disturbances, heart palpitations, and muscle tension. When placed on the body, it can help to reduce inflammation and ease physical pain. It has also been known to increase energy levels, reduce stress hormones such as cortisol, and boost overall mental clarity and focus. Agate's healing properties are just as powerful. It is said to have a stabilizing effect on the body, mind, and spirit; helping one to feel more grounded and centered. It helps to boost circulation, balance hormones, improve digestion, and relieve fatigue.
In addition to their healing properties, both Amazonite and Agate are believed to be powerful tools in manifesting your desires. By harnessing the power of these crystals one can tap into their inner strength and courage; helping them to create a life they truly desire. Amazonite is believed to be an especially powerful stone for manifesting goals and dreams, as it helps to bring clarity and focus while dissipating negative energy. Agate has similar powers, helping to release any blocks that are preventing the manifestation of desired outcomes.
Share
View full details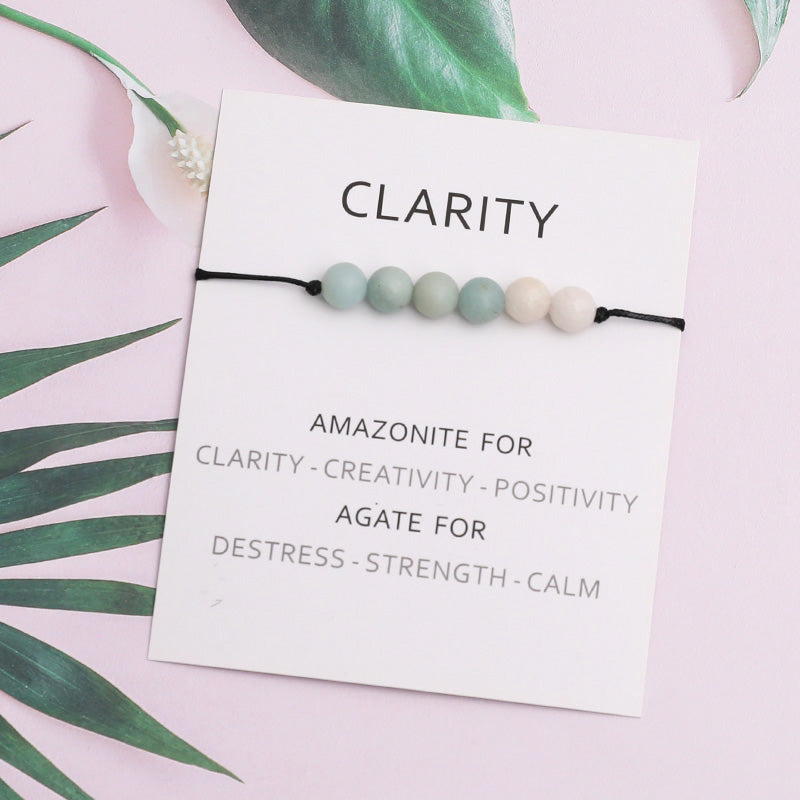 Shipping

Most orders arrive within 7 to 10 days of the order being placed (within United States).
Canada, Australia and the UK are also usually 7 to 10 days but can occasionally take longer.

Returns

We pack our mugs securely to ensure a safe delivery, but rest assured, if a mug does arrive broken from transit, we will always replace it free of charge. (just send us a quick photo of the broken mug).