Regular price
Sale price
$8.99 USD
Unit price
per
Sale
Sold out
This beautiful bracelet is made from Rhodochrosite and Jade, crystals that are known to support kindness both to others and yourself, and Jade for protection and good fortune. The stones are approximately 8 mm in size. The bracelets are made from 1mm thick, waxed cotton cord. The bracelet is adjustable with a sliding knot and will fit any wrist, big or small.
Rhodochrosite and jade are two very powerful healing stones that can be used to promote wellbeing, reduce stress levels, and increase overall energy. It is important to note that while these stones can work wonders on their own, the combination of their energies when used together is amplified—giving you an even greater boost of goodness. With its ability to promote feelings of comfort and relaxation, Rhodochrosite is known as the 'stone of self-love' and when combined with Jade's grounding vibrations, it can have a profound effect on your emotional wellbeing.
When using Rhodochrosite for healing purposes, it's best to hold it in your hands or place it directly against your skin for a few minutes. This will help to bring clarity and harmony to your emotions while simultaneously allowing the energy of Rhodochrosite to open up your heart chakra, thus releasing blockages in this area.
In addition, Rhodochrosite is known for its ability to help with matters of the heart. Whether it's finding love, healing a broken heart, or calming any anxious feelings related to current relationships—Rhodochrosite can be used as a powerful tool for aid. To harness these energies further, combine it with Jade—a stone that brings balance and stability into one's life. It helps you stay grounded while enhancing your natural intuition—allowing you to make clear decisions when dealing with challenging situations.

Jade is also known for its healing abilities and has long been used to protect against negative energy. When paired with Rhodochrosite, it can help reduce stress levels while calming nerves. It helps create feelings of safety and security—allowing the user to let go of anxieties, worries, and fears.
Together these two stones have a powerful effect on one's mental health and emotional wellbeing. The combination of their energies bring peace, clarity, balance, and an overall sense of calmness to those who use them. When used together as a pair, they are even more effective in helping people to achieve freedom from emotional blocks or pain related to past traumas or experiences. Whether you're looking for a way to heal your heart, or just need some extra emotional support—Rhodochrosite and Jade are a powerful combination that can bring about positive change in your life.
Share
View full details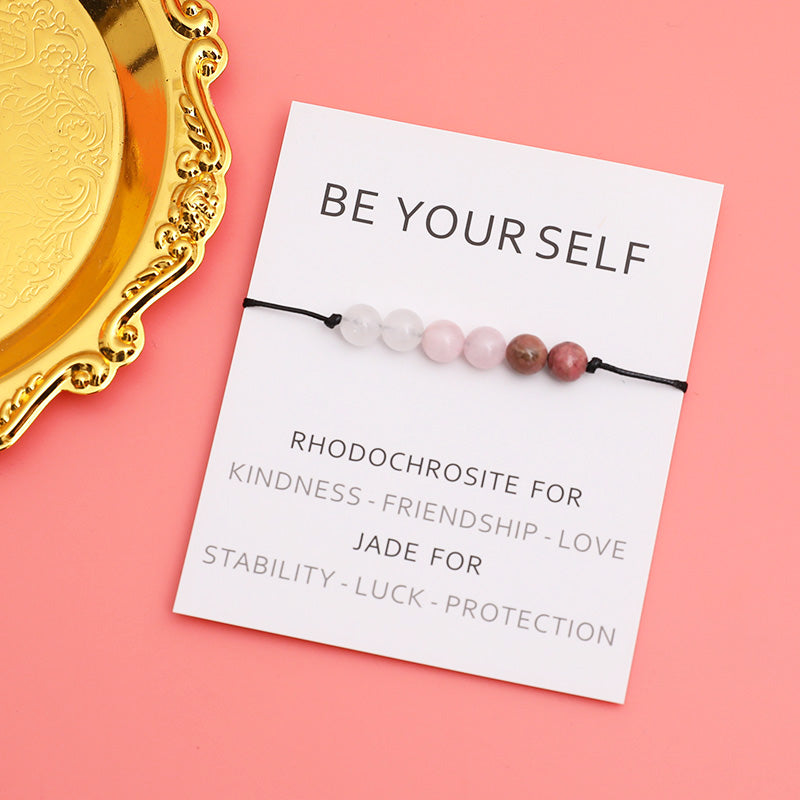 Shipping

Most orders arrive within 7 to 10 days of the order being placed (within United States).
Canada, Australia and the UK are also usually 7 to 10 days but can occasionally take longer.

Returns

We pack our mugs securely to ensure a safe delivery, but rest assured, if a mug does arrive broken from transit, we will always replace it free of charge. (just send us a quick photo of the broken mug).