Regular price
Sale price
$8.99 USD
Unit price
per
Sale
Sold out
7 Chakra Bracelet. The beads measure around 8mm and are made from 1mm thick, waxed cotton cord. The bracelet is adjustable with a sliding knot and will fit any wrist, big or small.
Chakra healing stones are an ancient practice that uses natural energies to bring balance and harmony to the body. The chakra system in the body is made up of seven energy centers, each representing different aspects of our physical, emotional, and spiritual lives. By working with specific healing stones associated with these chakras, it can help to unblock any energy imbalances that may be present.
When using chakra healing stones, it is important to understand which stone corresponds with each of the seven main chakras. Here is a list of some common healing crystals and their corresponding chakras:
Root Chakra – Red Jasper: This stone helps to ground energy and give us a secure foundation in life. It can help to provide protection against negative influences and increase feelings of safety.
Sacral Chakra – Moonstone: This stone helps us to connect with our emotions and feel more creative. It enhances our sense of self-worth and encourages us to take risks and explore new things.
Solar Plexus Chakra – Citrine: This bright yellow stone is often referred to as the "success stone". It helps us to focus on our goals and take action towards achieving them.
Heart Chakra – Rose Quartz: This is a beautiful pink stone that helps us to connect with love and compassion for ourselves and others. It brings balance to the emotions and encourages us to open up and express our feelings.

Throat Chakra – Aquamarine: This stone helps us to express our truth and communicate effectively. It allows us to speak our mind without fear or judgement.
Third Eye Chakra – Amethyst: This unique purple crystal is associated with intuition and imagination. It helps us to gain insight into the world around us and make wise decisions.
Crown Chakra – Clear Quartz: This crystal is often referred to as the "master healer". It helps us to connect with our higher self and align with a higher spiritual purpose.
Using these chakra healing stones can help to bring balance and harmony back into your life. By connecting with their energies and allowing them to work on your chakras, you can open up a deeper understanding of yourself and your purpose. You may find that you feel more energized, focused, and connected with a greater sense of wellbeing. With each chakra in balance, you can experience life on an even more profound level.
Share
View full details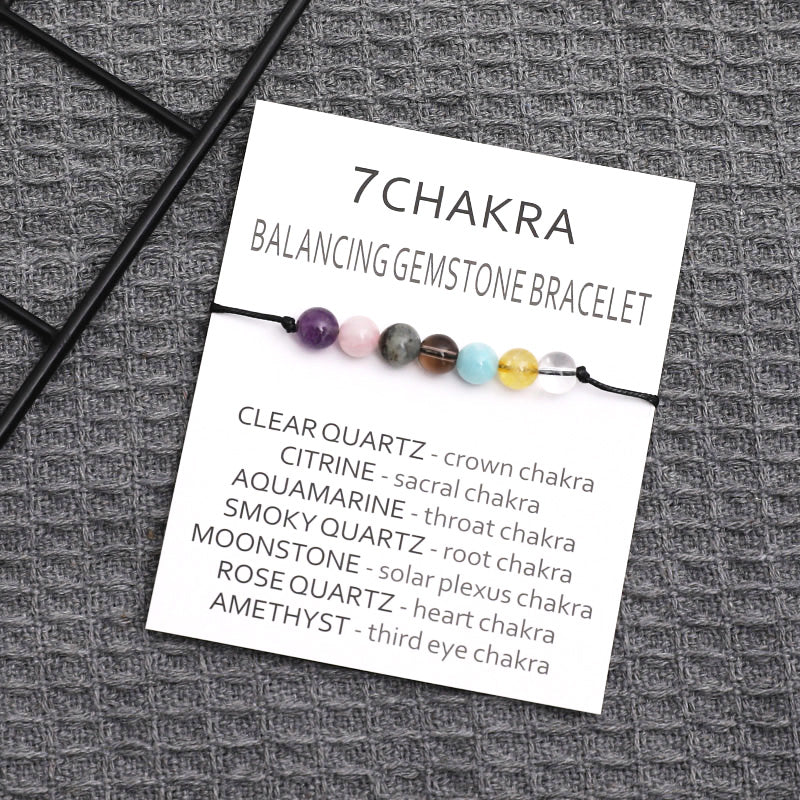 Shipping

Most orders arrive within 7 to 10 days of the order being placed (within United States).
Canada, Australia and the UK are also usually 7 to 10 days but can occasionally take longer.

Returns

We pack our mugs securely to ensure a safe delivery, but rest assured, if a mug does arrive broken from transit, we will always replace it free of charge. (just send us a quick photo of the broken mug).